About me…
My name is Emma, a 23 years-young law student. Born and raised in Belgium, but currently studying abroad in the Netherlands. I'm a complete wallflower/introvert who enjoys to observe the world around her. In my spare time I enjoy cooking and baking (I have a weakness for anything sweet), not doing anything at all, but above else I have a great passion for travel .
3 random facts:
I think dessert should come first.
I love quotes:

"Don't be afraid of your fears. They're not there to scare you. They're there to let you know something is worth it."-C. Joybell and "Nothing will work unless you do" – Maya Angelou.

I am lazy when it comes to makeup.
About the blog…
Once upon a time, on a boring evening in May 2016, I decided to jump into the blogging world, and that is how "Curlygirlabroad" was born. In first instance it was intended as an occupancy to keep busy, but I must admit I kinda started loving it. The introvert in me is often worried about sharing her thoughts with others, that is why I chose to write in a semi-anonymous manner.
Where I've been…
Europe:
Austria  ⊕ Salzburg- Tirol- Vienna
Belgium  ⊕ Brugge- Brussel- Dinant- Gent- Hasselt- Leuven- Luik- Oostende- … (&more)
Czech Republic  ⊕ Cesky Krumlov- Janske Lazne- Prague
Denmark ⊕ Copenhagen- Helsingor
France  ⊕ Alsace- Ardeche- Auvergne- Bretagne- Calais- Cahors- Côte d'azur- Dordogne- Jura- Paris- Provence- Pyrénées
Germany ⊕ Aachen- Berlin- Cologne
Italy ⊕ Genua- Milan- Rome- Tuscany- Umbria- Venice
Luxembourg ⊕ Echternach- Luxembourg
Monaco ⊕ Monte Carlo
Netherlands ⊕ Amsterdam- The Hague- Maastricht
Poland ⊕ Auschwitz-Birkenau- Krakow
Spain ⊕ Almeria- Barcelona- Bilbao- Cordoba- Figueres- Granada-Jaen Malaga- San Sebastian- Sevilla
Switzerland ⊕Geneva
United Kingdom  ⊕ Cambridge- Caernarfon- Canterbury- Cotswolds- Dover- Exmoor NP- Kent- London- Oxford- Snowdonia NP- Windsor
Vatican City  ⊕ Vatican City
North America:
USA ⊕ Boston- Cape Cod- New York City- Providence- Washington DC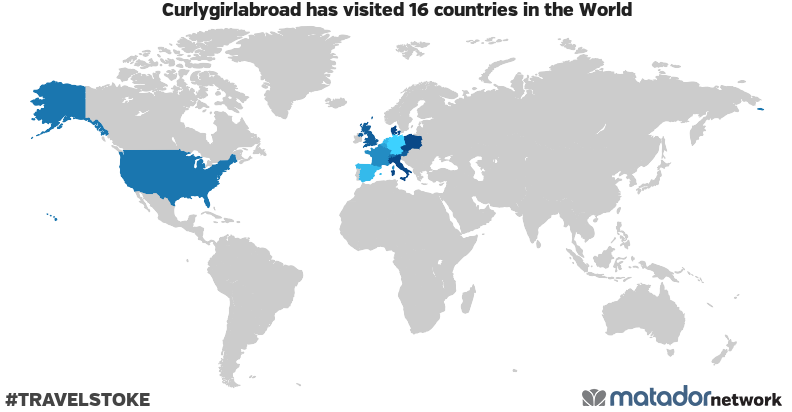 Thank you so much for stopping by and feel free to leave a comment or a like!